Skip to Content
Full-Service Fitness Club in Sartell, MN
Sta-Fit is a fitness club in Sartell, MN, that provides full services and amenities. We provide a variety of lessons and coaching, including personal training, Kids Club, and large and small group classes. Our training facility is the perfect location to work on building your ultimate fitness routine. We focus on providing comprehensive fitness services for athletes of every age and ability. Our coaches and trainers love to make exercise fun, energetic, and memorable.
Click Here for the $20 Day Pass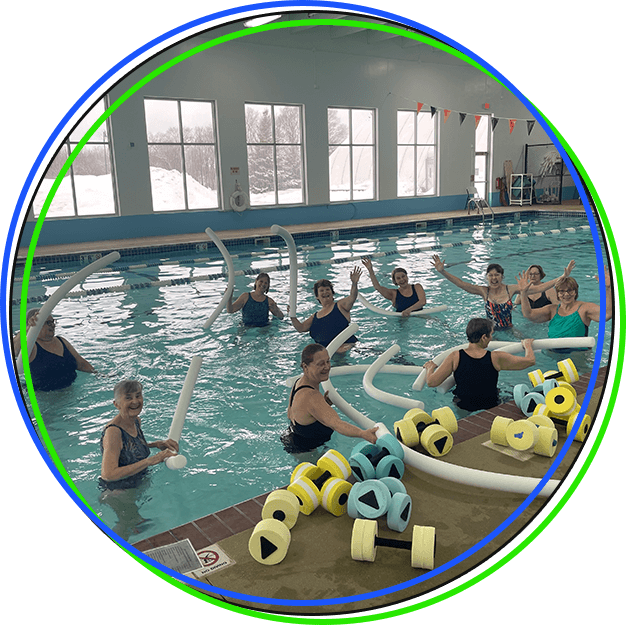 Enjoy Our Full-Service Amenities
We have a wide variety of fitness options, including an indoor walking track, treadmills, and strength training equipment. Our fitness center features luxury amenities such as a swimming pool, sauna, hot tub, and tanning beds. We offer a variety of fun and engaging fitness activities, including aquafit classes in our swimming pool. Enjoy in-person and virtual classes for all ages and athletic ability. Get individualized support with personal training or feel like part of a family with group fitness training. We offer members a complimentary fitness assessment to help you develop a fitness plan that's right for you.
Make the Most of Your Membership
Enjoy a healthier lifestyle by overcoming mental and physical barriers to exercise. Our gym is designed to help you stop procrastinating and start your fitness journey. Shape up in a clean, judgment-free gym environment. We have numerous classes and activities for all ages, including tennis and pickleball programs, water workouts, and children's facilities. We're all about helping members succeed. Our gym offers an abundant supply of free weights and cardio equipment, as well as a running track, locker rooms, tanning beds, personal showers, and a sauna. It's time to take control of your wellness and enhance your health, one workout at a time.
Your Fitness Journey Starts Here