Skip to Content
Enhance Your Fitness With Group Training in Sartell, MN
Discover the ultimate workout experience with Sta-Fit group training in Sartell, MN. Our SPARK group training focuses on small groups with the benefit of personalized workouts. SPARK is a cost-effective alternative to working one-on-one with a personal trainer. You'll receive tailored workouts specific to your needs and goals in a small group of ten people or less. Our group training encourages participants to ignite their inner selves through personalized high-energy workouts led by trainers who provide support every step of the way. We offer 5 a.m. and 8:30 a.m. classes on Monday, Wednesday, and Friday and afternoon sessions by appointment only. Please note an additional fee applies to this program in addition to your gym membership.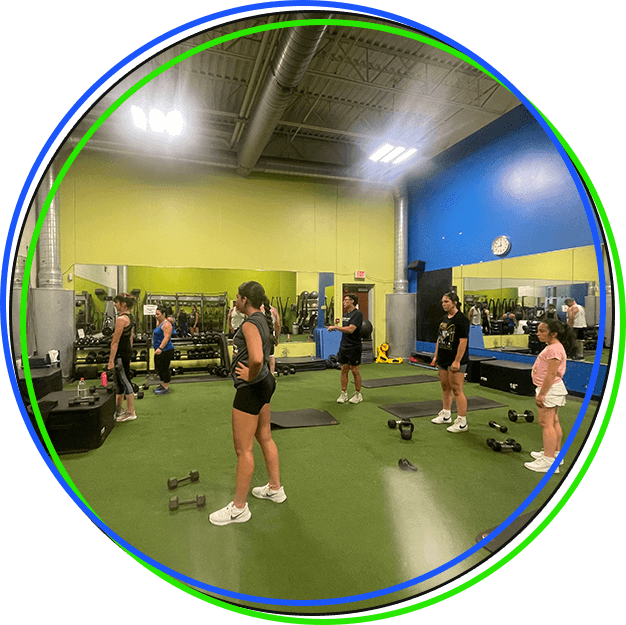 Research-Driven Wellness in Small Groups
Optimal health extends beyond the gym. Our SPARK trainers get to know you and learn your goals, adapting to them even in small groups. They will provide personalized meal plans to help you achieve your goals and use tracking programs to provide positive reinforcement and monitor your progress. Most importantly, the SPARK program is research-driven and happens in a supportive and nurturing environment. The result is a program that boosts physical capabilities and improves cardio, breathing, and blood flow. With SPARK, you will notice immediate results and better overall wellness.
Unleash Your Strength and Release Your Potential
We understand why many people start and stop gym programs. That's why we have worked hard to create a rewarding program that promises variety and value. We encourage you to push yourself in healthy and positive ways and help you discover the motivation you need to succeed. Balance and progress are essential to any wellness program, and SPARK offers both qualities. Our instructors are certified, positive, and genuinely care for your health and happiness. Place your trust in the SPARK program for a healthier diet, increased energy, and a better lifestyle.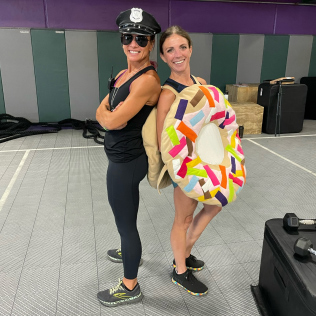 Meet Marsha
Marsha is no stranger to Sta-Fit. If you are in Sartell and hear hoots and hollers coming from the spin studio, see a "butterfly" doing burpees at 5:00 am on Halloween or someone riding a mini motorcycle with a costume on during Body Pump, you have seen Marsha. Marsha has been working with the Spark program for approximately 4 years. In addition, she is a Neta Certified Fitness Professional, Les Mills Certified Body Pump, Body Balance, GRIT (think High Intensity Interval Training), kettlebell and TRX. If that isn't enough, she is also a full time school counselor. Marsha truly has a passion for holistic health and brings that energy to every class she teaches/coaches. She meets every athlete where they are. She also knows the importance of a healthy diet. (Shh, rumor has it she does have a weakness for chocolate.) If you don't believe she is a ball filled with energy, there are videos to show you she must have springs in her tennis shoes. If you have ever seen her in action, promise, you will never want to leave her class!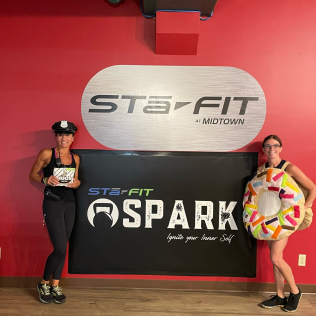 Meet Marj
Marj is also no stranger to Sta-Fit. Although her costume closet isn't as substantial as Marsha's, you will also hear hoots and hollers coming out of the Spark room in Sartell at 5:00 a.m. Is she trying to keep up with Marsha? Marj has certifications in Group Fitness, Cycle, HIIT, TRX, Les Mills Body Pump, kettlebell and strength training. Marj also believes that you don't go on a "diet", you change your diet and lifestyle to meet your fitness goals. She understands you can't out exercise a bad diet, but she has been known to sneak a donut from time to time. When Marj isn't at the gym, she is an elementary school teacher. Teaching/coaching is what she does 24/7. To find some "down time", you will find her on the Beaver Island Trail running 10 miles with a friend. Participants in her class think she has a weird definition of the word fun. Another promise, she will customize each workout to meet the athlete's needs.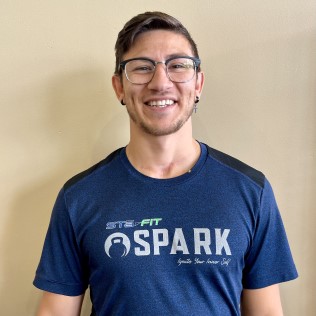 Meet Daniel
My mission as Personal Trainer and Spark Instructor is to help people achieve their fitness goals and improve their quality of life. I create individualized programs based off my client's goals, needs and limitations. I aspire to set client's up for success to work out on their own once they feel comfortable and confident within themselves.
Your Fitness Journey Starts Here