Skip to Content
Elevate Your Fitness With Sta-Fit's Cardio and Free Weight Equipment
Discover the Ultimate Workout Experience
At Sta-Fit Gym in St. Cloud, MN, we're dedicated to helping you achieve your fitness goals with a comprehensive range of top-notch cardio and free weight equipment. Our state-of-the-art facilities are designed to cater to fitness enthusiasts of all levels, providing the equipment you need to elevate your workout routine to new heights.
Click Here for the $20 Day Pass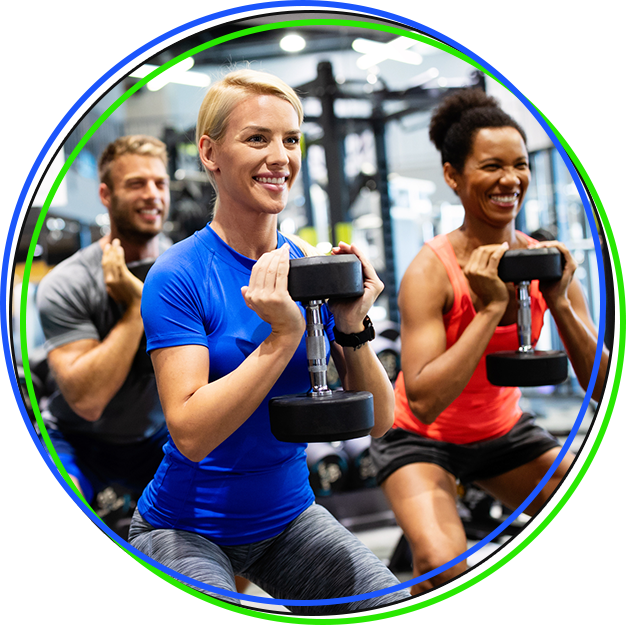 Elevate Your Heart Rate, Elevate Your Performance
Our expansive cardio section is fully equipped with a diverse array of cutting-edge machines that will get your heart pumping and your sweat flowing. Whether you're a seasoned runner, an avid cyclist, or just looking to improve your cardiovascular health, our wide selection of equipment guarantees that you'll find the perfect match for your fitness needs.
Treadmills
Run, jog, or walk your way to improved stamina and endurance on our advanced treadmill lineup. With customizable inclines and pre-programmed workouts, you're in control of your cardio journey.
Ellipticals
Low-impact yet highly effective, our elliptical trainers offer a full-body workout that's gentle on your joints. Experience a smooth glide while engaging your upper and lower body muscles.
Stationary Bikes
Whether you prefer upright or recumbent, our stationary bikes offer a challenging ride that targets your lower body while helping you build endurance and burn calories.
Stair Climbers
Take your fitness to the next level by climbing your way to success. Stair climbers provide an intense cardio workout while also toning your lower body muscles.
Unleash Your Strength, Unleash Your Potential
Our free weight section is a haven for those who want to build strength, increase muscle mass, and develop functional fitness. From beginners to seasoned lifters, our extensive collection of free weights and resistance equipment ensures that you'll have the tools you need to push your limits and see results.
Dumbbells
From light to heavy, our dumbbell rack offers a full range of weights to suit your strength goals. Work on isolated muscle groups or engage multiple muscles for a full-body workout.
Barbells
Perfect your form and build core strength with our barbell stations. From bench presses to squats, the possibilities are endless.
Weight Benches
Find the ideal position for your lifts with our adjustable weight benches. Target different muscle groups and switch up your routine for maximum gains.
Functional Training Area
Explore our designated space for functional training, equipped with resistance bands, stability balls, and more. Engage in dynamic movements that mimic real-life activities and enhance your overall athleticism.
Expert Guidance and Support
At Sta-Fit Gym, we understand that navigating the world of fitness equipment can be overwhelming. That's why our team of experienced trainers is here to provide guidance, answer your questions, and help you design a workout plan that aligns with your goals. Whether you're looking to improve cardiovascular health, build muscle, lose weight, or enhance overall wellness, we're dedicated to being your partner on your fitness journey.
Your Fitness Journey Starts Here