Skip to Content
All-Inclusive Group Fitness in Sartell, MN
Sta-Fit provides group fitness classes in Sartell, MN. Group fitness is a great option for individuals who want to get fit but don't want to do it alone. We offer virtual, in-person, and group classes to help you train your mind, body, fitness, and life. Group fitness allows you to train as part of a community with support and encouragement from a qualified teacher and fellow classmates. Motivate yourself to exercise more consistently and get in shape alongside like-minded people. Work towards your goals and see significant progress in your journey toward achieving a healthier body.
Click Here for the $20 Day Pass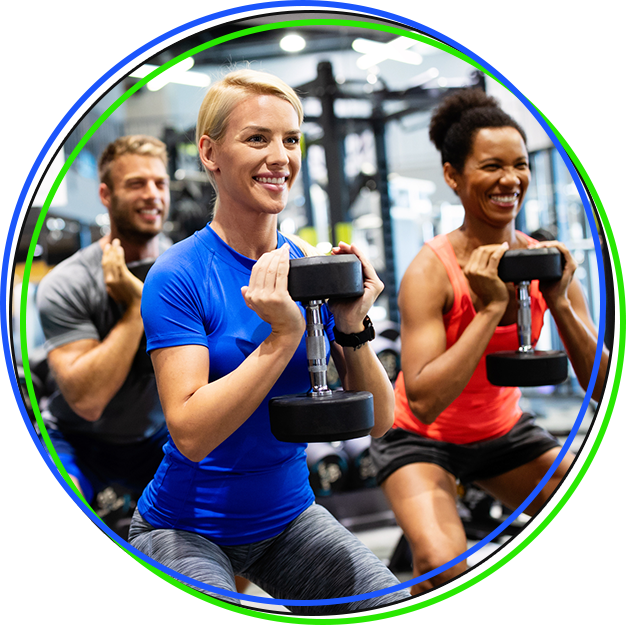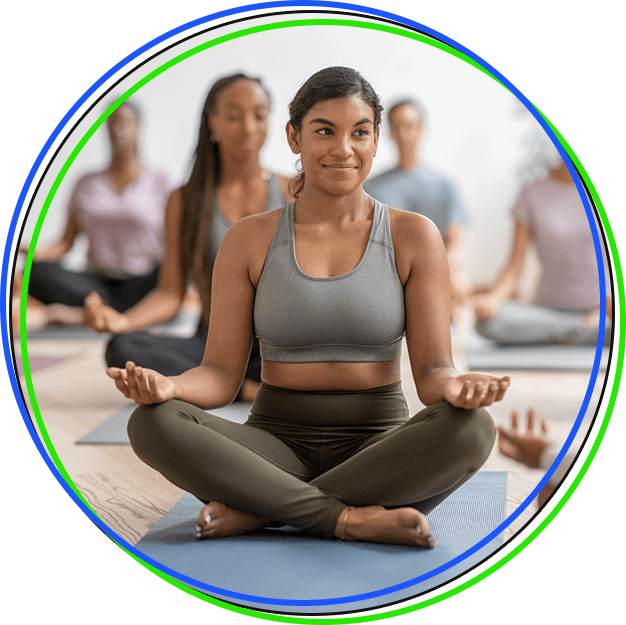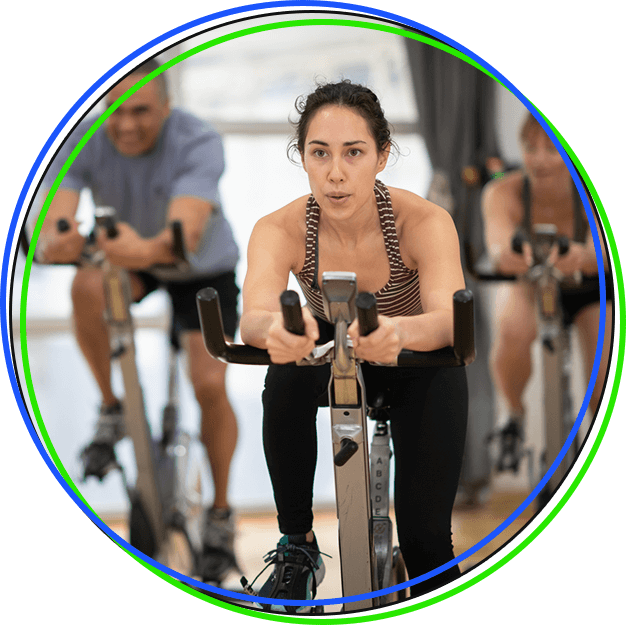 Make Exercise Fun With Group Classes
Our group fitness training helps you find the motivation and inspiration to work harder and get stronger. We have a wide variety of group fitness programs available with workouts of varying levels. We have classes for beginner, intermediate, and advanced athletes of varying skill and ability. We have classes in the water, on bikes, and on yoga mats. Come ready to take on a challenge and work towards your fitness goals. Our group programs include the following:
Aquafit
An intense, low-impact workout that increases flexibility, strength, and cardiovascular ability in the shallow or deep end of the pool.
Bodyflow®
Combines yoga, Tai Chi, and Pilates to improve your mind, body, and soul.
Bodypump™
This barbell class will sculpt, tone, and strengthen your entire body using light to moderate weights with lots of repetitions.
Butts and Guts
Sculpt, shape, and strengthen your abdominal, buttock, and thigh muscle groups by combining elements of Pilates, strength training, stability ball, resistance bands, and more.
CXWORX™
An activating 30-minute workout targeting body strength, core muscles, and a chiseled waistline.
Cycle 360
A high-energy, form-focused cycle class open to beginner or avid cyclists. Strengthen your glutes and hams with an interval cardio and total body workout. Mon 5:30 PM.
Cycling
Group indoor cycling class open to beginner and avid cyclists to strengthen your entire body.
Latin Dance
This interval-style dance party burns a lot of calories using Latin-inspired dance moves. Latin Dance is very similar to Zumba.
Les Mills Grit™ Cardio
This 30-minute HIIT workout combines body weight exercises with powerful music and inspirational coaches to improve cardiovascular fitness, increase speed, and maximize calorie burn.
Master Swim
Designed for those who swim with the benefit of individual coaching. Each workout is designed to be fun and exciting while improving technique.
On-Demand
Users select their own format in the pedal studio. Closes 7:30 PM.
Pilates
See improvements in range of motion, flexibility, circulation, posture, and abdominal strength in this mind and body awareness class. Decreases back, neck, and joint pain.
RPM™
A group indoor cycling class set to music. Burn calories, get fit, and feel euphoric.
SilverSneakers Splash
Provides a fun environment using a splash board to increase movement and intensity options during shallow-water exercises. This class is suitable for all skill levels and even safe for those who don't swim.
SilverSneakers
Use hand-held weights, elastic tubing with handles, and a SilverSneakers ball to strengthen muscles and increase range of movement.
Spike
Spike your heart rate and scorch body fat in only 30 minutes.
Spin
The same great workout as Cycle 360, but you will remain on the bike the entire time. Thurs 4:30 PM, Sat 8:00 AM.
Sprint™
A 30-minute cycle HIIT workout scientifically designed to burn calories, build lean muscle, and drive athleticism.
Strong Nation™
Workout to syncronized music with a combination of body weight, muscle conditioning, cardio, and plyometric training moves that kick calories and build endurance.
Yoga
The class focuses on strengthening the mind and body through poses focused on flexibility, strength, power, and balance.
Benefits of Group Fitness
Having people by your side to cheer you on is one of the best ways to motivate yourself and push through one more rep. When you work out as a group, you'll also receive instruction and guidance on proper form, which helps prevent injury. Taking fitness classes helps break up the monotony of a workout routine, creating variety and interest in your regular schedule. Moving every day or even every week dramatically reduces health risks, improves your ability to perform daily tasks, and strengthens your bones and muscles. Become part of a community of individuals pushing themselves to become stronger and healthier.
Your Fitness Journey Starts Here